---
Message From Chief Jeffrey M. Hadley About COVID-19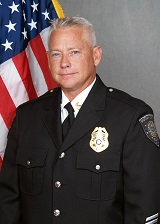 The men and women of the Chatham County Police Department are working hard to maintain social distancing for the health and safety of our community, police officers, and civilian personnel. For this reason, we have made a few changes to our operations as we work our way through this pandemic together.
In emergencies, our officers will be immediately dispatched to the scene. Many of our other calls for service will be handled over the phone, with an officer speaking to the citizen to gather information and take a report. Please continue to use 9-1-1 for emergencies, and 912-652-6500, ext. 1 for non-emergency calls.
As another social distancing measure, our offices are currently closed to the public. However, we are fully staffed and operational, and you can reach our offices during normal business hours by phone. We are open Monday-Friday from 8 a.m. until 5 p.m.
Headquarters/West Chatham Precinct
912-652-6920

Islands Precinct
912-651-4701

Whitefield Precinct
912-650-6101


If you need a copy of a police report, please e-mail your request to ccpdrecords@chathamcounty.org.
Rest assured that we stand ready to serve, and will always be here to take care of our citizens and our community.
---
Who We Are
The Chatham County Police Department serves the unincorporated areas of Chatham County, which is roughly 196 square miles of the County. The men and women of this are highly trained and dedicated to the service of the citizens of their community. These are the core values every member in the department:
Professionalism

Taking pride in our actions, duties, development and appearance

Respect

Treat all people in a dignified and courteous manner, exhibit understanding of all ethnic and cultural diversity, both in action and deed

Integrity

We strive to adhere to moral and ethical principles at all times

Service

We provide quality service in a courteous efficient and accessible manner

Equality

We are committed to treating all people impartially and with unbiased judgment

Honor

We serve with honor through our actions, conduct, and job performance.